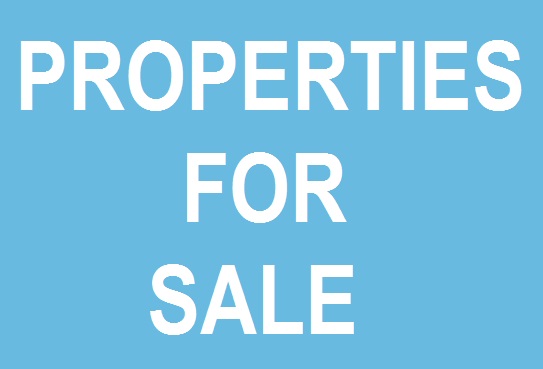 Stephen Ozili & Co.
1. LEKKI 1: 5 bedroom detached
house
+ Penthouse and bq with swimming pool, off Admalty Road. CofO. N280m  (Vacant possession)
2. LEKKI 1:  A newly built 2 units of 5 bedroom detached with BQ on 530m²  off Admilralty Road Lekki
– CofO – N400m each.
3.  LEKKI  1: A block  of 5(no) of 3 bedroom flats + 5 bq with S/pool, 100 and 80 kva gen sets,  gym, garden, water treatment, 2 car slots/flat at Maruwa Estate, at Lekki. CofO.     –  600m.
4. LEKKI 1: 4 bedroom terrace house at corner-piece  Lekki Garden Estate.                             –    35m
5. ELEGUNSHI – ILASAN
Two wings property comprising; 5-brm duplex.
2(no) 3 brm flats + mini-flat penthouse by  Ilasan New road. Lekki. CofO. N350m.
6. AMEN ESTATE LEKKI :
4 bedroom semi-detach house with b/q at Amen  Estate, Eleko Beach rd,  Lekki      –    90m.
MAINLAND PROPERTIES FOR SALE.
LAND: Fenced and gated land of about 10,000 m²
TITLE: CofO
LOCATION: Amuwo Odofin: Festac link road  towards 2nd Rainbow  and Apple Junction.
PRICE: N3bn
FESTAC
8) Land of about 245m² @ 206 Road, Registered title. N30m
IKOTUN
7. A full plot fenced and gated with 2 units of 2 bedroom flats bungalow setback. CofO. Alamu Olaleye Street, off Odubanjo Street, Off Governor's road, Ikotun, Lagos. N20m.
IPAJA
Land with setback bungalow of 3 bedroom flat in developed Estate at Cammand School area.
Price: N18m
ASABA
8. Expanse of land on 70 acres @ N15m per acre, near Faith Academy, Asaba, Delta State.
OGUN STATE PROPERTIES FOR SALE 
SHIMAWA – Adjacent to Emerald Estate.
9) Property with uncomplicated bungalow of 4 bedroom flat. Ample space for more development @  Shimawa, Ogun State. Survey/Receipt/Building plan. Price: 7m
AGBARA
10) Mini Estate with;
#  6 units of 2 bedroom flats and
# 6 units of 3 bedroom flats
# All on half an acre with construction stages at different levels. Immediate possession
Price: N55m (All).
AGBARA – Ogona Quarters
11) One acre of land (6 plots) @ Ogona quarters, Beside Opic Estate, Agbara, Ogun State. Family Receipt. N7m
MAGBORO
12) Land of 15 acres, close to Mountain of Fire, Deed of Assignment.  –    N7m/plot
ATAN
13)  Dry land on 6 acres (36 plots) at Otta, shares boundry with May & Baker Estate. Oposite Adron Estate Original Receipt – (500k/plot)
FOR LEASE PROPERTIES 
IKOYI – AWOLOWO ROAD CORPORATE OFFICE
A purpose-built office complex on 5 floors with a total lettable space of qbout 1,040 square metres along Awolowo  Road, Ikoyi. Affords ample parking space and very accessible. Single corporate tenant required. It is serviced with gen set, water treatment plant, fire hydrant, Security, etc.  Rent: N70,000/m2 p.a. Service Charge: N18,000/m2 p.a.
FOR LEASE
LAND: Fenced and gated land of about 10,000 m²
TITLE: CofO
LOCATION: Amuwo Odofin: Festac link road  to 2nd Rainbow. RENT: N35m p.a.
Contact Us at Amazing property for inquiry Tell : +2347036919849