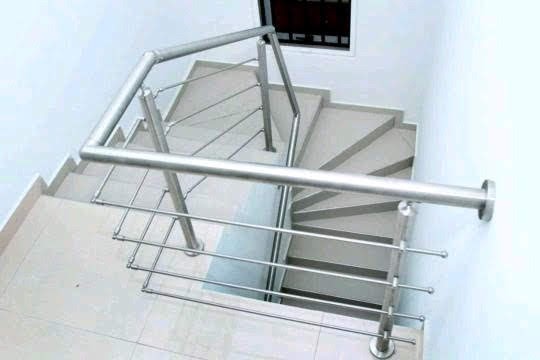 Newly built deluxe and exquisite apartment homes all having a separate compound with a capacity of 3 cars exclusively and respectively. it is a detached 5 bedroom duplex with a BQ. Its located within a secured close in Magodo Phase 1,Lagos. A tastefully built and finished duplexes to the highest international standard, from brilliant exteriors to exquisite interiors. The master's bedrooms is a delight, spacious living room with dinning area. It is tastefully finished with exquisite toilet fittings, water heater in all the baths,POP finished with screeded wall and neatly painted with well fitted light units to your taste, simply elegant and well layed interlocking stone giving the apartment class and style. Ample car parking space.
Other Facilities
• Exquisite shower cubicle in master's bedroom
• Fitted Kitchen cabinets with back exit oven, cooker & extractor
• interlocking paving stones in the compound
• All rooms en-suite
• fire extinguisher
• swiss security doors
• 24-hour security service
• Adequate car parking
• Electric fence
• Gate house
• Balcony
• Stainless steel railing for staircase.
• Beautiful ambience and great neighborhood
• water treatment and many more.