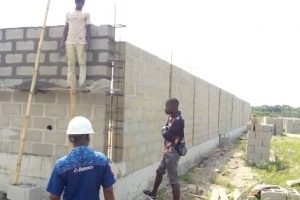 BUY CORNER PIECE LAND AND BUILD HOUSE IN SANGOTEDO.
Buy corner piece land at Sangotedo, Work is on-going at The Pinnacle Estate Sangotedo, and we have 2 Plots available for Secondary Sale in the Estate. Price is N11m per 300sqm plot (Total Package).
*Major incentive:*
Compete Waiver of 10% Corner Piece Premium
Payment must be on outright Basis!
Benefits
✔️C of O
✔️Corner Piece
✔️Instant Allocation
✔️Dry Land
✔️Estate Development On-going